Hosting Your...

CORPORATE EVENT

SPECIAL EVENT

TRAINING

BANQUET

WORKSHOP

WEDDING
Experience the ultimate for corporate, special events and weddings at Pittsburgh's most innovative and one-of-a-kind venue.
Conveniently located
Unique, retreat-like, distraction-free
Warm and welcoming atmosphere
Plenty of free parking
TAKE A TOUR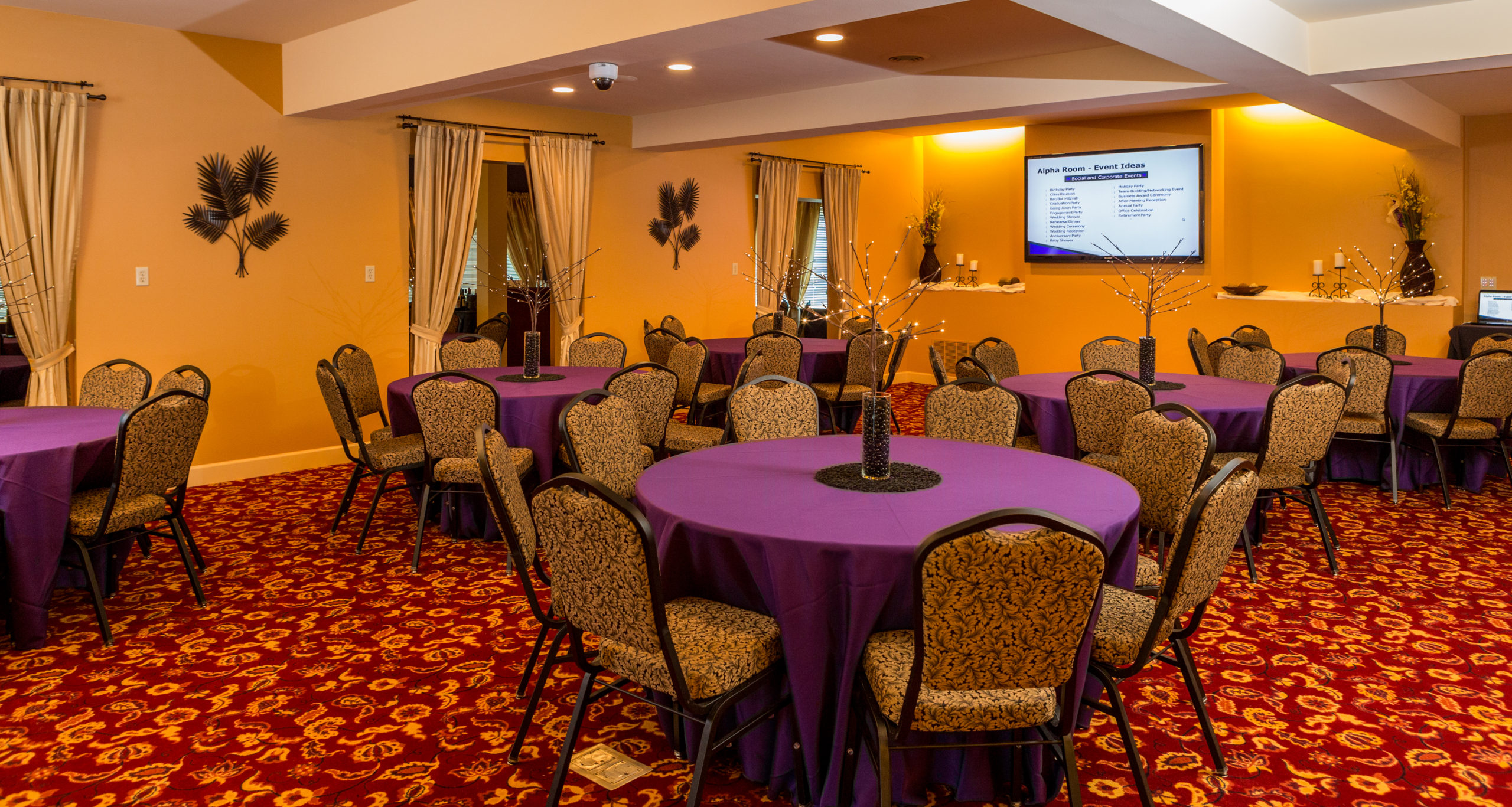 "Great facility for any type party or celebration! Had a surprise 50th birthday party for my son at this venue and the service was perfect. Christine did a wonderful job at preparing the facility for our party and made the event a great evening. Thanks to all the staff."

Lee D.
"I just had my first meeting at Sigmas. It was 3 days for 25 people. This is the first time that everyone loved the facility, food, and service. Sharon, Kathy, Chelsea were all wonderful and took care of everything. This is the first time I didn't have to worry about going in extra early to make sure that everything was taken care of as I asked. They did it all and then some. I love the fact that the pricing is all inclusive, so you are not surprised by lots of extra add-ons that you find at other venues. The team is professional, friendly, courteous, and delightful to work with. I would highly recommend this place!"

Cathy E.
"A sincere THANK YOU to Sharon and her staff for making my husband's 50th Surprise birthday party a huge success! Everything was fantastic! Sigma's looked great, the food outstanding and your staff very kind and professional. I had NO worries Thanks to you! My friends and family have not stopped calling on how great the party was. What a wonderful night! What a GREAT venue to have a party!"

Donna A.
A business event dream. Fabulous facilities with all the technology and conveniences you could ever want. Extremely friendly staff from the initial proposal to staff during event. And the food, delicious!

Julie Ann S.
"Words can't even express how grateful and appreciative we are to Sigmas Conference & Event Center for everything they did for our wedding ceremony! Our ceremony turned out beautiful! The atmosphere of the room was perfect for the occasion. It was great to be able to have a beautiful space to get ready in and to be given such attention. Every detail of the day was executed exactly how we thought it would. We couldn't even have pictured a more perfect place for us to have such an initimate ceremony. We appreciate all the accodomations that Sharon and Gretchen were able to make for us from the minor details to the rehearsal to the actual ceremony. We honestly couldn't ask for an easier set of people to work with than these two women. Fabulous job by everyone and we look forward to returning to Sigmas for future events!"

Erica P.
"We had a small 60 person wedding at Sigmas, everything couldn't have been more perfect!! Christine & Sharon were so incredibly easy to work with, they were there through the entire planning process and the evening of our wedding! Chelsea tended the bar and was fabulous, she made sure everyone was well taken care of as well! Everyone was so accommodating, and all our guests loved that the building was all to ourselves! Private bathrooms, amazing food, fabulous pricing. We couldn't have asked for a more perfect evening, I'd recommend Sigmas to anyone looking for any kind of event, showers, birthdays, weddings. We will absolutely be using Sigmas in the future!!"

Kyle G.
The Venue
At Sigmas Event Center, the options to bring your vision to life are endless with our unique and boutique-like venue.
UPSCALE EVENT EXPERIENCE
STATE OF THE ART TECHNOLOGY
BOUTIQUE-LIKE & PRIVATE
COMPETITIVE PRICING
CONVENIENT LOCATION
AND MUCH MORE...
LEARN MORE